Welcome to the Enon Branch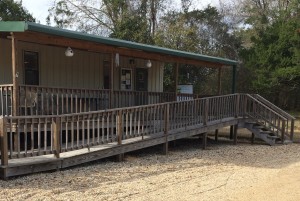 The Enon Library  is conveniently located on Hwy 16 next door to the Enon Elementary School.  This new facility was opened to the public in November 2012 in colaboration with the Washington Parish Government and the Washington Parish School Board.
Address:
14093 Highway 16
Franklinton, LA 70438
985-839-9385 Phone/Fax
Staff:
Manager:   Winola Holliday
Assistant Manager:    Marian Porter
Hours
                   Tuesday – Thursday 9:00 am – 5:00 pm                                                 Friday 10:00 am – 5:00 pm
The Enon Library offers the following services:
1. Printouts:  First 5 pages free, 10 cents for each additional page
2.  Copies:  Color copies are 50 cents each;  Black and White copies are 10 cents each.
3. 1,000 sq. feet space with a collection of 4,000+ volumes for your enjoyment.
Programs and Events
The Enon Library frequently hosts  programs for all ages.  Watch this space for upcoming programs.
Thursday's at 3:15 pm:  Story Time, Puppet Shows, or Movies for children