FRIENDS OF THE LIBRARY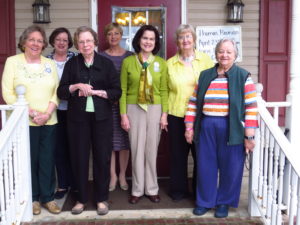 Friends of the Library members and volunteers actively promote Library services and resources while sharing their love of books with the community. The Friends foster a positive relationship between the Library and the community, secure volunteers and raise funds to support the Library. For more information about joining Friends of the Library or their activities,  call 985-839-7806
How You Benefit
Friends gain great satisfaction from helping the Library, but they also reap rewards as patrons. Friendships develop as members share camaraderie and fun activities and bond over their mutual love of books and reading.
JOIN Friends of the Library
Modest yearly dues from members help support the organization. Contributions are used to buy books, computers, equipment and    to fund the summer reading programs for children and teens.
The time you give is as important as monetary donations. Friends are indispensable to the operation of the book sales. Volunteers also help out at other Library events.
For more information, or to join the Friends of the Library, download, print, complete and mail the membership form (pdf). Or, send your name, address, phone number, city, state, zip code with a check or money order to:
Friends of the Library Membership
825 Free Street
Franklinton, LA 70438
The  activities you are interested in: annual book sale, mailings, mini book sales, telephoning, and Book Festival.
Friends Meeting: 
Washington Parish Tales Book (On Sale Now click to view)
Membership Categories:
Friend – $10
Family/Organization Friend – $30
Star Sponsor – $250

Special Benefactor – $550 +
Patron – $50